HEPA Air Purifiers for Dust & Allergens | Kenmore Floor Care
purifiedAir
Made Simple.
It's time to clean house with Kenmore ® . Introducing our low maintenance, high performance air purifiers to monitor and improve the indoor air quality in your home within minutes. Remove pet dander, pollen, dust and more and experience truly fresh air.

Meet the Kenmore® Air Purifier Family
Say Goodbye to unwanted odors & Hello to refreshed air.
Desktop | 850ft2
850e Series
PM1005
SilentClean™ Technology
Three-Stage HEPA Filtration
Touch Screen Interface
Night-Light
3 Fan Speeds
$9999
pay with
buy on
Small | 1250ft2
1200e Series
PM2010
SilentClean™ Technology
Three-Stage HEPA Filtration
5 Fan Speeds
Only 24dB, on lowest speed
Digital Display Interface
$14999
pay with
buy on
Medium | 1550ft2
1500e Series
PM3020
SilentClean™ Technology
Three-Stage HEPA Filtration
Only 24dB, on lowest speed
5 Fan Speeds
Digital Display Interface
$19999
pay with
buy on
Large | 2300ft2
SMART 2300e Series
PM4030
App Compatibility
SilentClean™ Technology
Advanced 3-Stage HEPA Filtration
Digital Display Interface
5 Fan Speeds
$29999
pay with
buy on
Powerful Odor Removal with True HEPA Filtration
Energy Star® rated, fast, home air purification for pet owners.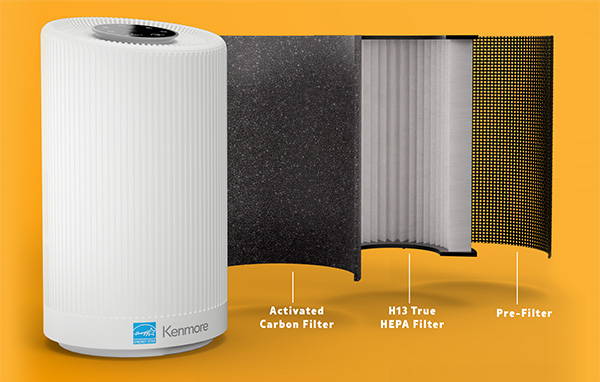 3-Stage Filtration
True HEPA filter captures 99.97% of airborne particles down to 0.3 microns.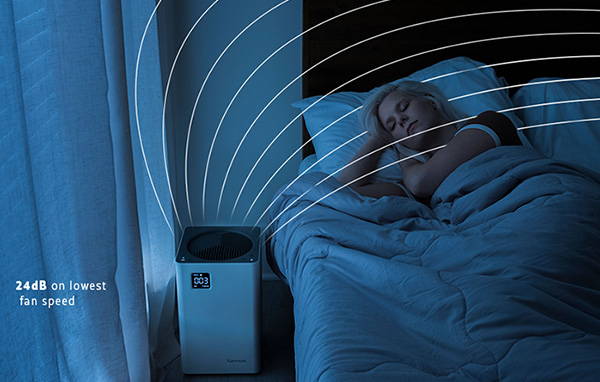 Ultra Quiet Operation
The SilentCleanTM system powerfully cleans the air in your home without distractions, so you can sleep, watch tv or go on with your day.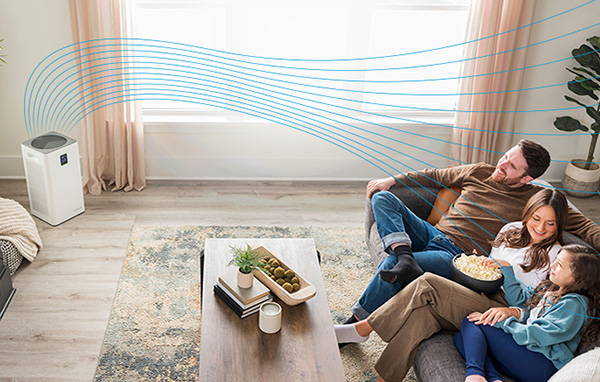 Real-Time Results
Noticeably reduce the amount of dust and pet dander across small to large rooms while seeing results in real time on the digital interface.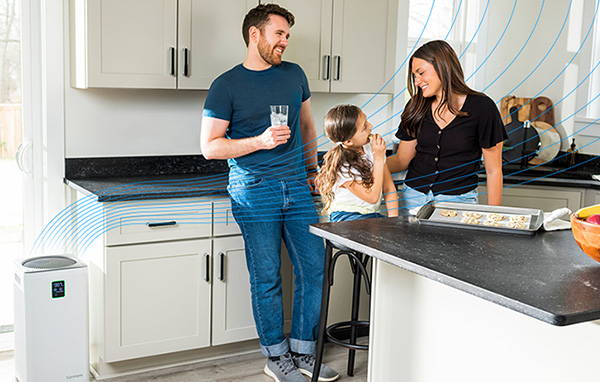 Clean Air, Fast
Effectively remove odors in your home caused by pet dander, smoke, cooking, pollutants, and other airborne contaminants.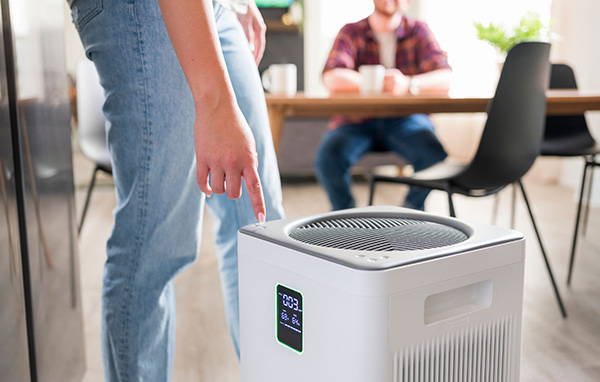 Intuitive Digital Display
Set the mode, fan speed, create a timer and more with the easy-to-use interface.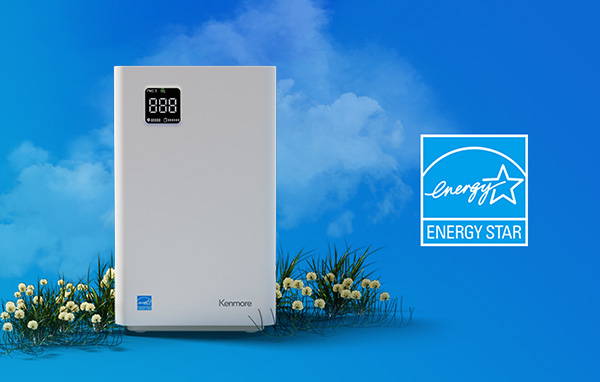 Energy Star® Rated
Efficiently clean your environment without increasing your energy bill. Kenmore® Air Purifiers equate to the same consumption level of a single lightbulb.
We love this Kenmore air purifier.  It is so easy to use, just plug in, set to auto and watch the particle counter and cool color coded lights to see the air inyour home getting cleaner and cleaner.  Not disruptive at all, it just sits there quietly doing its job.  I highly recommend this product if you cook at home, it does a great job of sensing particles in the air and automatically ramping up when needed and then slowing down when the air quality is good to conserve energy.
Maryann L.
Wow, a breath of fresh air! I love to cook but sometimes even with the exhaust fan on, the kitchen and living room can get a little smokey. The Kenmore air purifier immediately recognizes the air isn't clean and the fan kicks on high to clean the air quickly. Once I'm done cooking the house no longer smells like tonight's dinner and the fan goes back to its normal quiet mode. The best part is that I don't even need to do a thing!
Amber
Loving the Kenmore air purifier so far! Set up instructions were really clear and easy to follow, so we were up and running within a few minutes of opening the package. We have cats, so we're always fighting that smelly battle. We put it near the litter boxes, and it's really helping to keep the odor down between scoopings. We have other air purifiers that work just ok, but are really loud. This thing is so quiet you can barely even tell it's on!
Shawn.
Filter Maintenance
Made Easy
The True HEPA filter traps dust and pet dander for 6 months of powerful air purification before needing to be replaced. Sign up for an auto-refill filter subscription today!
shop filters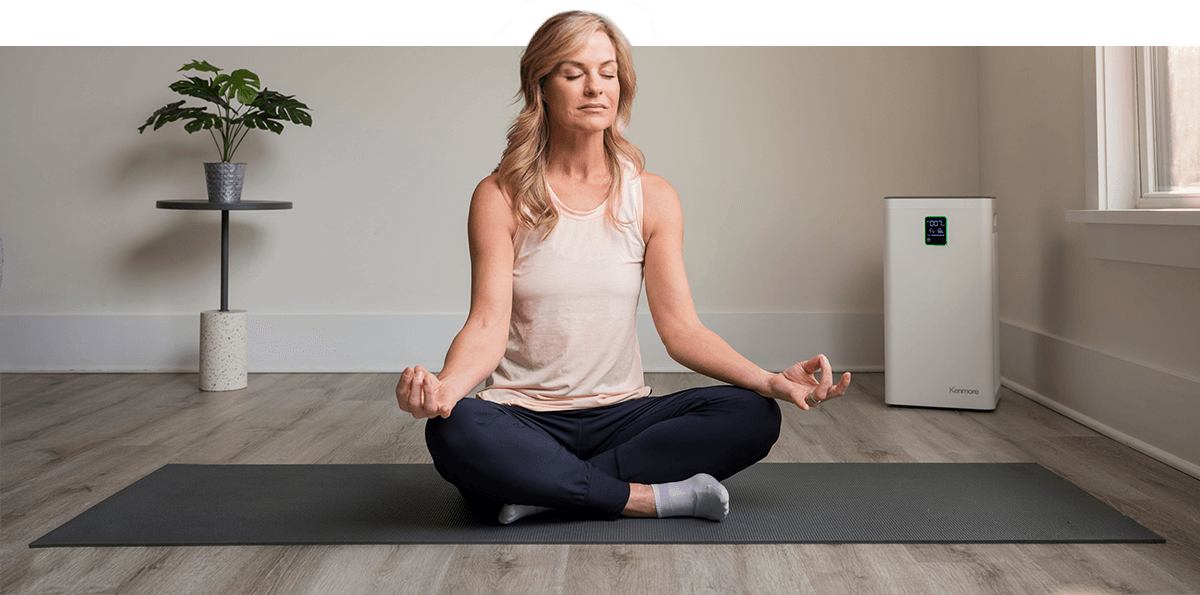 The Kenmore® Promise
free shipping
2-year warranty
pay with affirm